Fri Aug 24, 2018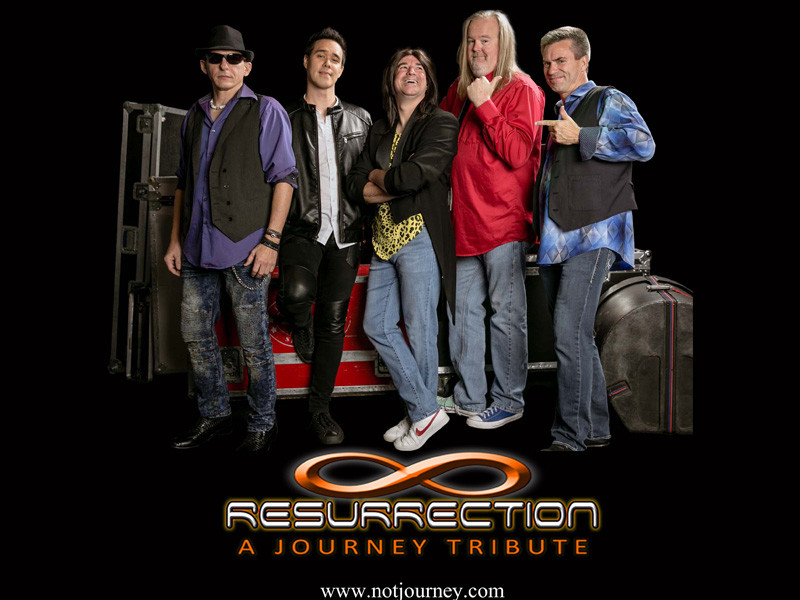 Headlining: Resurrection - A Journey Tribute
Setting out to create the most authentic Journey experience anyone has ever witnessed, Vic, Ryan, and the band spent countless hours discussing the look, sound, production, and FEEL needed for this Journey tribute to deliver a live experience that would resonate on the highest level with the most avid Journey fan. Over two rehearsals, the newly assembled musicians learned eight of Journey's greatest hits for a promotional video shoot. On March 10, 2014, at Gray's on Main in Franklin, TN, the band struck its first notes in front of a live audience.
Some hard-core Journey fans, who had been following Ryan's performances from years prior, traveled from as far away as Arkansas and Missouri to see what the recent Facebook buzz was all about. They were quickly struck with the power of the performance, a few singing along with tears welling in their eyes from the raw emotion of seeing a singer, they long hailed as the closest replica to the voice of Steve Perry, finally putting it all together with a band worthy of his amazing talent.
Just one month later, the band sold out legendary Nashville music performance hall, 3rd & Lindsley, for its first full-length performance, and the response from those attending was spectacular. The band has been on a whirlwind journey ever since, growing quickly from a weekend-warrior act into one of the most highly sought after tribute experiences in the country.

Opening: Relative Obscurity
Coming Soon!