Fri Jul 20, 2018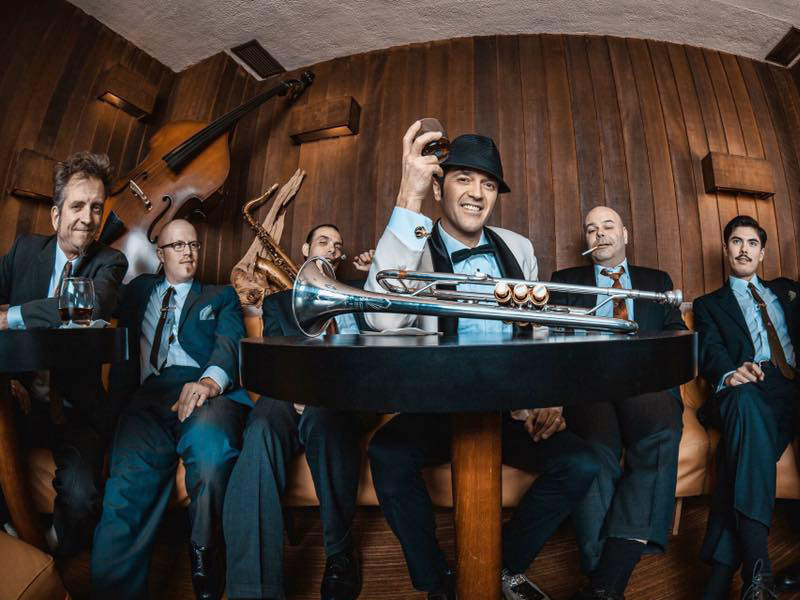 Headlining: Cherry Poppin' Daddies
Ever since they first formed some 25 years ago, the Cherry Poppin' Daddies made it their mission to veer from genre to genre across the musical map, choosing to follow their own muse regardless of feedback from fans and critics alike. Truth be told, individuality and defiance have always been part of the band's DNA, and have, in turn, reinforced their rebellious reputation. Granted, though that image is well deserved, the ability to bend the boundaries has been simultaneously tempered and informed by an adherence to an older, now vanished tradition, grounded in Tin Pan Alley, Swing music and the great American songbook.
According to the band's longtime leader, singer/songwriter Steve Perry, the band's mantra has remained the same – "the obstacle is the path", that is, to pursue unexpected and difficult avenues that challenge both themselves as artists and modern sensibilities while at the same time adhering to standards and erstwhile traditions of American popular song
Opening: Voodoo Katz
The Voodoo Katz of Charleston, WV, is a six-man band of high energy and virtuosity, known for their core Carribean and African numbers and the occasional rhythm & blues, hillbilly and even disco tunes (!) that bring listeners to their feet. Many of the band's repertoire are original numbers, written in collaboration to include the lyrical hooks of Andy Park, the melodies and hand drumming of Mark Davis, the bass lines and vocals of both Kai Haynes and Deron Sodaro and the drumming of Ammed Solomon. Each member has an impressive musical resume of his own.
Formed in 1999, the original band included sax player Jason Gay, then replacement sax player Derrick Kirk. Kirk recorded half the tracks for the first self-titled CD and finished all the tracks on the second "Glimpse" CD when, after a long struggle, he succumbed to cancer. For two years the band tried to play through the gap left by Kirk, until Brandon Willard joined the Katz to round out the sound with his steel drums and vocal harmonies.
As performers for young audiences, the Voodoo Katz are unsurpassed. Three members are full time school teachers and programs for youngsters have included reading a book with music and sound effects interwoven, and having young audience members step up to play African rhythm instruments.

With lyrics that deliver joyful messages, music that makes you want to dance, and an easy-going rapport with any audience, the Voodoo Katz are an extraordinary anchor to any event